Beautiful original handpainted portraits in
watercolor and acrylics
Capture these memories of your family or pet
for generations to come. All portraits are
double matted, beautifully framed and ready to hang.

1 person or pet $400.00 2-people or pets $600.00 3-people or pets $800.00

Price includes Illustration time, paints, mats, glass , frame, backing and mounts

Shipping not included Allow 4-6 weeks

Call today for more information 814-539-4624 or e-mail me at mmartyak@atlanticbb.net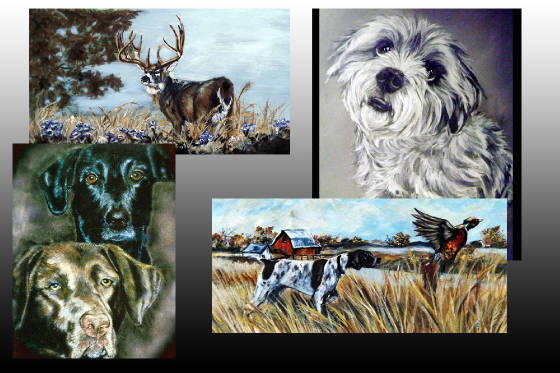 Original hand painted portraits of your favorite
family pet in watercolor/acrylic.
Have a beautiful license plate done of your pet ,
fishing or hunting that makes a wonderful loving gift.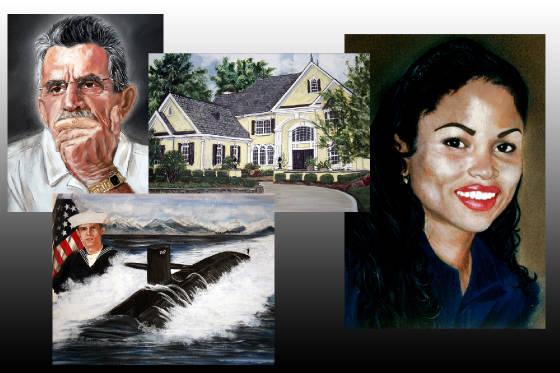 Unique portraits in watercolor/acrylic of special events in your life, retirement from a job or military, painting of your home.

A beautiful way to thank someone that has served and sacraficed to protect our country.